What do I get if I join now?
The main benefit of ownership before the store is open is bringing the store closer to opening. Every member brings us one step closer!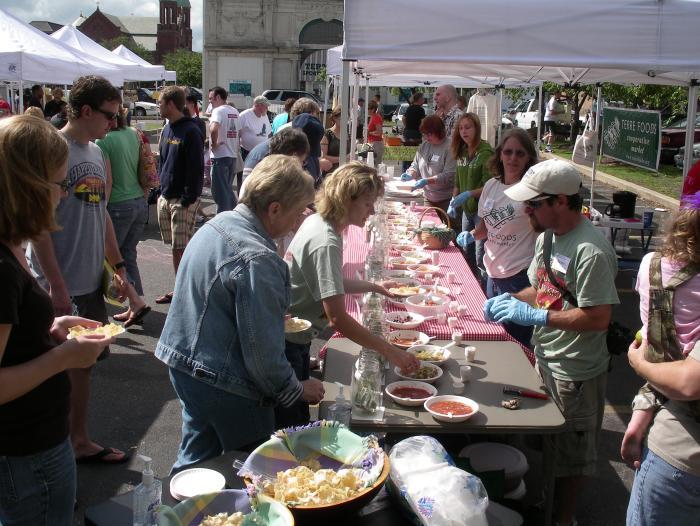 BUT, we want to bring value to your ownership right now so we're working with other local business owners to create benefits for your membership.
This list will be ever-growing so check back often. Keep your Terre Foods card on you to use at these great locations:
Anderson Plants and Produce
6606 Rosedale Rd., Terre Haute, 812-460-4131
Vendor: Downtown Farmer's Market
Buy $10 in merchandise, get $1 off.
Appleseed Farms
10563 W. Private Rd. 575 N, Fairbanks, IN, 812-382-9189
Vendor: Downtown Farmer's Market
10% off purchases made from Farmer's Market booth.
Other co-ops across the nation
Use your TF membership card to receive selected member benefits at co-ops throughout the country.
Benefits vary from store to store.
Clay City Pottery
510 E. 14th St., Clay City, IN, 800-776-2596
10% discount for TF members.
INYoga
605 Ohio St., Ste. 216, Terre Haute, 812-243-9404
$10 off 10-class punch card.
White Violet Center for Eco-justice
1 Sisters of Providence, St. Mary-of-the-Woods, IN, 812-535-2930
10% discount on merchandise and produce.
2170 N 13th St, Terre Haute, IN
10% discount on cafe purchases